Skiing in Pelion
For ski fanatics the descent of the slope on Mount Pelion is most definitely something to be added to the list! The slopes and ski lifts open from December onwards.
For ski fanatics the slopes of Mount Pelion are most definitely something to added to your 'to do' list! The slopes and ski lifts open from December onwards.
The ski center on Mount Pilio (1500 meters) in Agriolefkes is one of the first best in Greece. The center is only a few kilometers from Villa Ortansia and Villa Kerasiá..
There are four slopes to ski; Thetis, Falconera, Panorama and the Practice / amateur slope. Mount Pelio provides approximately 5000 meters of skiing pleasure, serviced by two lifts and two chair lifts. Equipment is available for hire and there is a restaurant to warm up.
There are 4 red, 2 blue, 2 black and 1 yellow slope. The slopes are shown on the map at the bottom of this page.
During the winter months December to April this is a popular destination and the ski lifts are operating continuously. There are also other winter sports available such as snowboarding.
From the mountain you can see the sea wich gives a magnificent view.
There is a magnificent seaview from the mountain - a terrific combination!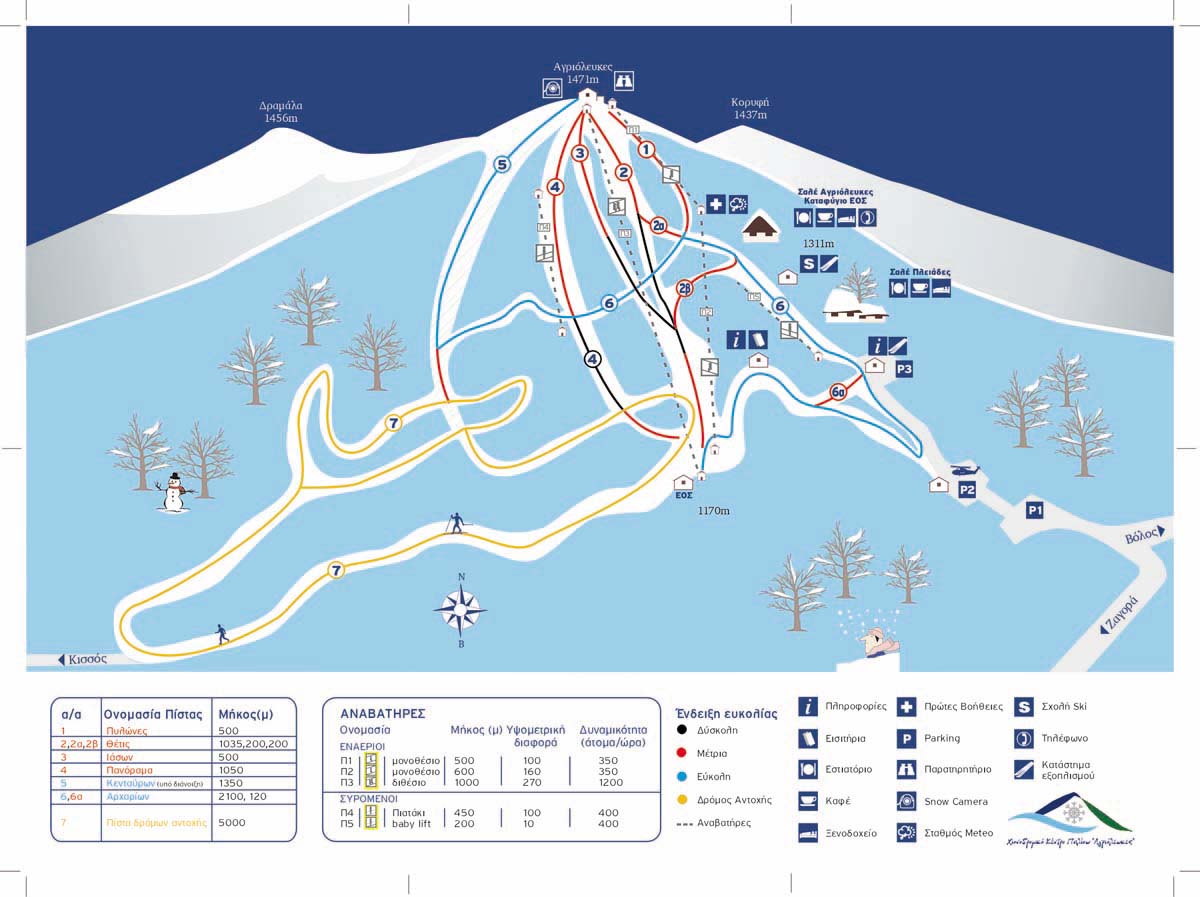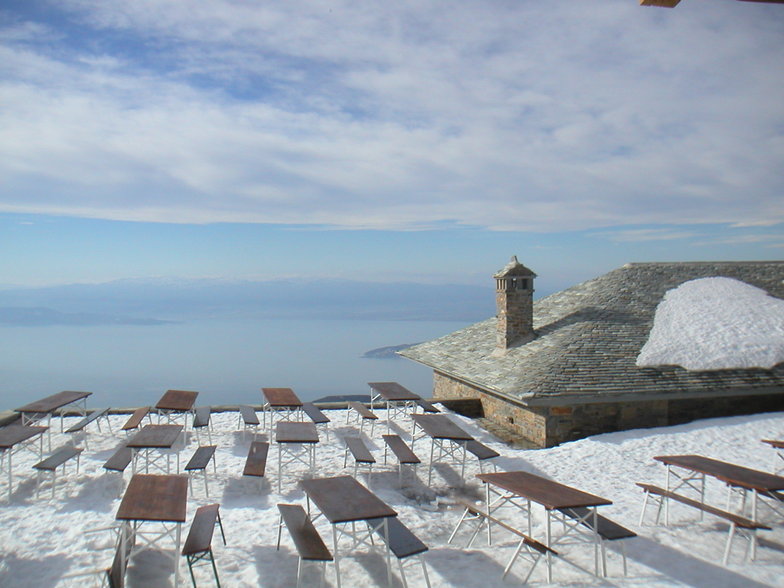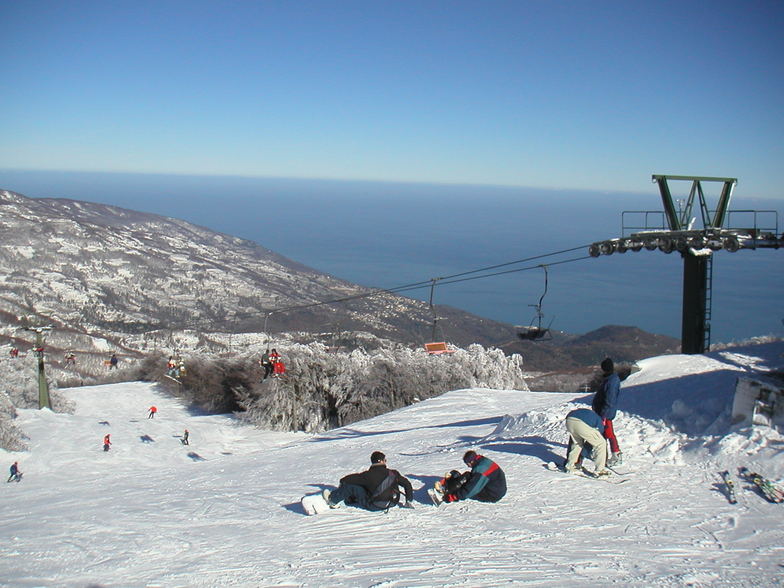 The garden of Pelion is a project of Ross Holidays, we also offer villas in South Crete.